Below are a few examples of bespoke pieces & special projects. If you would like to discuss a commission please get in touch via the contact page.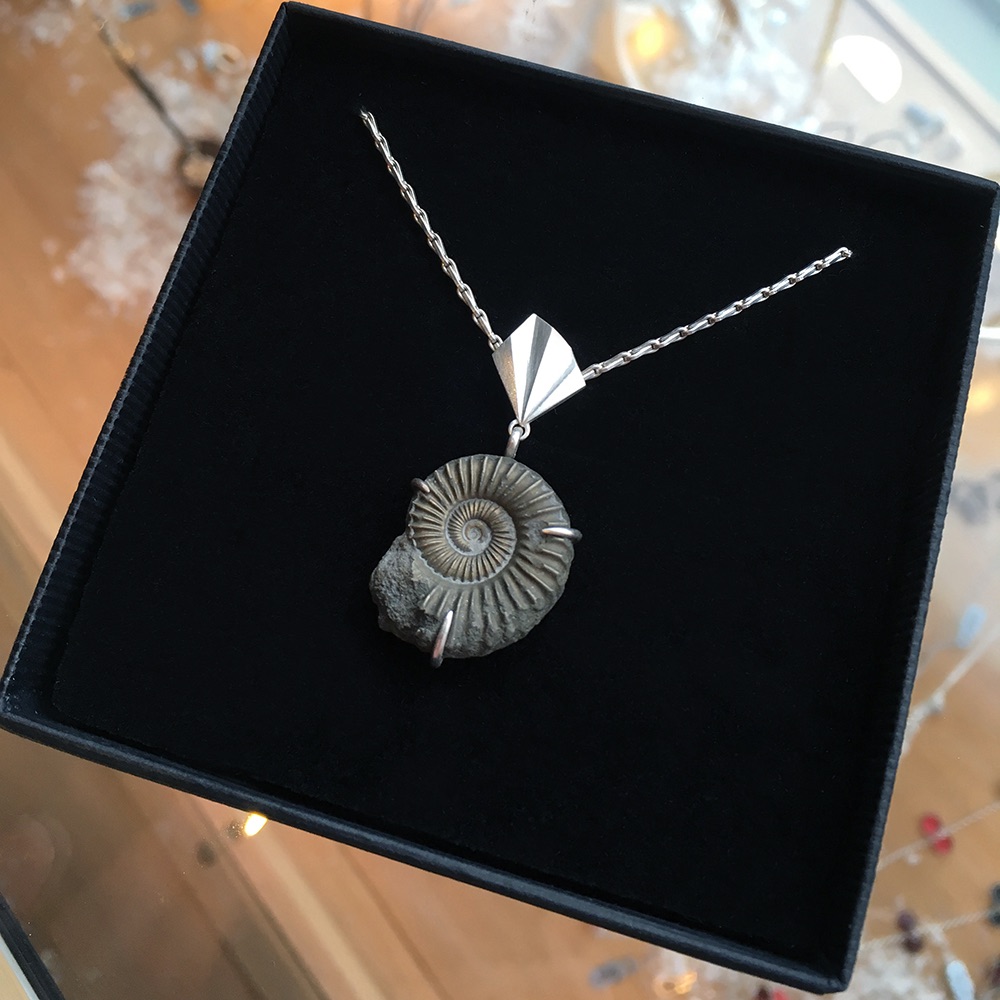 Pleated Ammonite Necklace
A cutomer loved my Pleated Collection & wanted a pendant based on this theme featuring a fossil found on a family holiday. I was able to incorporate both and build a unique setting for the fossil that complimented its lines. An usual & fun commission!
Based on one of my designs, a bride commissioned three Windmill Necklaces for her bridesmaids. Each one had a different finish; yellow gold vermeil, rose gold vermeil & silver. Any of my designs can be made in a number of finishes; get in touch to discuss your needs.